Kindness is our thing!  
Whether this is your tenth baby or your first, no pregnancy, birth, or baby is ever the same.
Each woman and her partner bring with them their own ideas, experiences, values, beliefs and philosophies for pregnancy, birth, and beyond. It is our privilege to listen to your story, and we use this knowledge to support you to grow, birth and parent your baby in a way that is right for you. 
Our midwives will work alongside you to ensure that you ahve the best available evidence, resources and support to make whatever decisions you feel are right for you and your family. 
We provide expert midwifery care that is kind, respectful and nurturing so that you and your partner can emerge as strong, confident parents. We look forward to meeting you.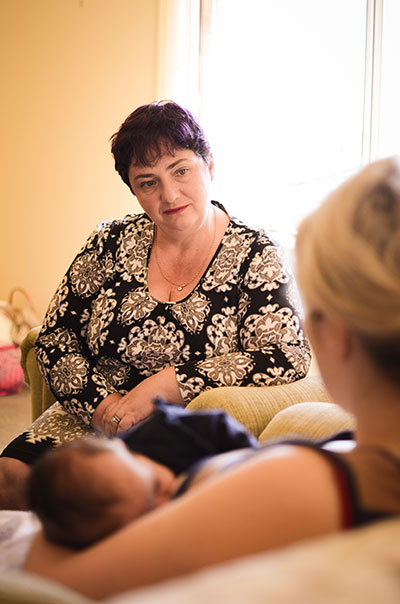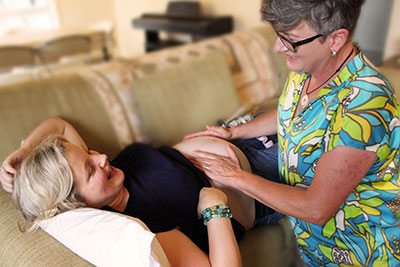 Mel Pearce
Mel is passionate about supporting women to have a healthy pregnancy, birth and baby, and a positive care experience. "No one cares more about her baby and her family than the woman. I trust that by providing kind, respectful, woman centred care, where women are evidence-informed and supported to make decisions that feel right for her and her baby," she says. "My goal is to help every woman accessing our midwifery care to achieve the best and safest birth possible for her and her baby."
Since completing her midwifery training in 1997, Mel has provided continuity of midwifery care for many hundreds of women during their pregnancy, labour and birth, and into the postnatal period. In more recent years, Mel has expanded her knowledge base to become an expert lactation consultant. "It saddens me to see just how many women are struggling in the early weeks and months after birth. There is this huge gap in services for women and families, no matter where they birth, when it comes to accessing timely and expert support once baby is born," she says.
"We expect women to breastfeed, to care for their babies and families, to be amazing mothers, but then the rug is pulled out from under them once they go home, if they don't have the supports in place to help them," she says. "It is my hope that we can make the start of the journey into motherhood a little smoother, to help mums be more confident, to feel supported and cared for and to reduce the worry of new motherhood."
Mel is held in high regard by women and her midwifery peers and has been recognised for her outstanding midwifery work, with many awards including the ACT Health, Midwife of the Year Award.

   Dr Ali Teate
Ali became a midwife almost by accident. "In the winter of 1991, I arrived at a maternity hospital in Scotland. It was dark and cold and the train had been delayed because of snow. I had chosen this course of hospital-based training as a way to have a working holiday and aimed to return to Australia with the qualifications of nursing and midwifery so I could work in my country town of birth," she says.
Ali discovered a passion in midwifery and working with childbearing women and their families, and she no longer saw herself as a nurse. "Understanding and knowing physiology became my foundation to being a skilled midwife. The importance of placing each and every woman at the centre of her care came later," she says.
Physiology and women centred care still inform every action and interaction Ali undertakes. "I marvel at the strength of women and the way that they give birth to and grow their babies," she says.  Ali works to support women to be the mother they wish to be and to advocate for them when systems or individuals do not listen to them. "We need to trust and believe in women as they always have their family at the centre of their decisions and choices," she reflects.
For more than 25 years, Ali has worked as a midwife, researcher and educator in many different places including hospitals, birth centres, community health services, universities and in private practice across Australia. She is experienced in pregnancy care, labour and birth care, breastfeeding support and postnatal care. She also has experience in group facilitation, education, training and project management. 

Chrissie Foy
Chrissie joined CARE midwifery in 2022 and is passionate about birth at home. She has extensive experience in the ACT public maternity services providing continuity of midwifery care and birth at home.