PREGNANCY CARE
Preconception advice and planning
Routine antenatal care appointments
Pregnancy and birth care planning
Share care with your GP, obstetrician or hospital midwife
POSTNATAL CARE
Home and midwife clinic visits for up to 6 weeks after birth
Well-mother and well-baby assessment
Breastfeeding advice and support
Lactation Consultancy
Birth debriefing and celebration
EDUCATION
Offered in one on one or group sessions
Preparing for labour and birth
Breastfeeding
New parent groups
Sleep and settling
Baby massage
First aid and safety for babies
OTHER
Spectra Breastpump Agent
– Hire
– Sales and spare parts 
Contact us to make an enquiry.
*All pregnancy and postnatal care can be provided in your home or in our midwife clinic.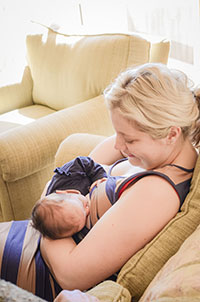 Postnatal Daystay
The focus of our day stay service is to provide additional support in a warm, friendly and nurturing environment. This service provides extra care, support and information with feeding, settling advice and maternal rest.
CARE midwifery is the only midwifery service in Canberra and the surrounding region that provides a day stay service for new parents and babies needing additional one on one time. 
 Ali or Mel will help you develop skills, knowledge and strategies to overcome some of the common challenges of the early days of parenting and help you to develop a plan for overcoming any issues or concerns you have. We will follow up with a phone call the next day for additional support. Maternal massage therapy or other self care can be arranged while you are in attendance (additional costs may apply).
Morning tea, afternoon tea and lunch are provided.