CARE midwifery is a private midwifery practice providing a full range of midwifery and maternity care services to families in Canberra and the surrounding regional areas of southern NSW.
CARE midwives are qualified and experienced in all areas of pregnancy care, postnatal and newborn care, lactation support, education, training and project management.
Their expert care is based on best practice principles and best available evidence. CARE is founded upon kindness, respect and support, as we know women and their partner become strong and confident parents when they feel safe, informed and respected.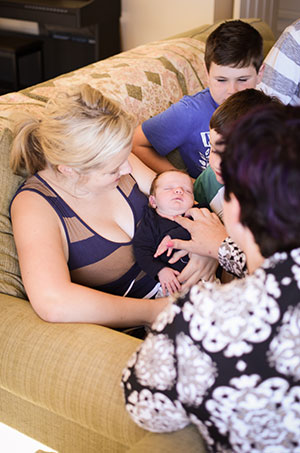 Dr Ali Teate
For over 25 years, Ali Teate has worked as a midwife, researcher and educator. Her midwifery work has led her to work in many different places including hospitals, birth centres, community health services, universities and in private practice in SA, Qld, NSW and the ACT. Her passion is that all women and their partners feel respected and confident during their pregnancy, labour and birth and as they become parents.
She is experienced in antenatal care, labour and birth care, breastfeeding support and postnatal care. She also has experience in group facilitation, education, training and project management. She understands the worry that women and their partners have as they go through pregnancy, labour and birth and parenting, and strives to enable this worry to be transformed to hope. She loves being a midwife.

Mel Pearce
Mel has been a midwife in Canberra since 1997 and has worked at both Calvary and Canberra Hospitals, as well as providing private midwifery services. Most recently, her role has been as a clinical manager in the Birth Centre at Canberra Hospital. She is an expert in normal birth, waterbirth, continuity models of midwifery care and creating safe and supportive birth spaces.
She has provided one to one midwifery care during pregnancy, labour and birth and in the postnatal period for many hundreds of women and she is passionate about supporting women to have a positive and healthy pregnancy, and the best and safest birth possible for each individual woman and baby.
Mel is held in high regard by both women and her midwifery peers, and has been recognised for her midwifery work on multiple occasions. In 2013 she was named ACT Health Midwife of the Year, 2011 Australian College of Midwives (ACT branch) Rhodanthe Lipsett Midwife of the Year and in 2009 Johnsons Baby Midwife of Year (ACT).
Mel is passionate about her work as a midwife and enjoys caring for women and families.